SIEVE SHAKER – (MOTOR WITH ECCENTER)
Device is used for sieveing aggregate in circle and square sieves. For Determination of the Grain Size Distribution.
Vibration of sieve shaker is activated by vibrator EVK. Four intensity levels of vibrations can be set by adjusting the eccentric. Sieves are centered by rubber segments and tide by tie down straps (bungee cords).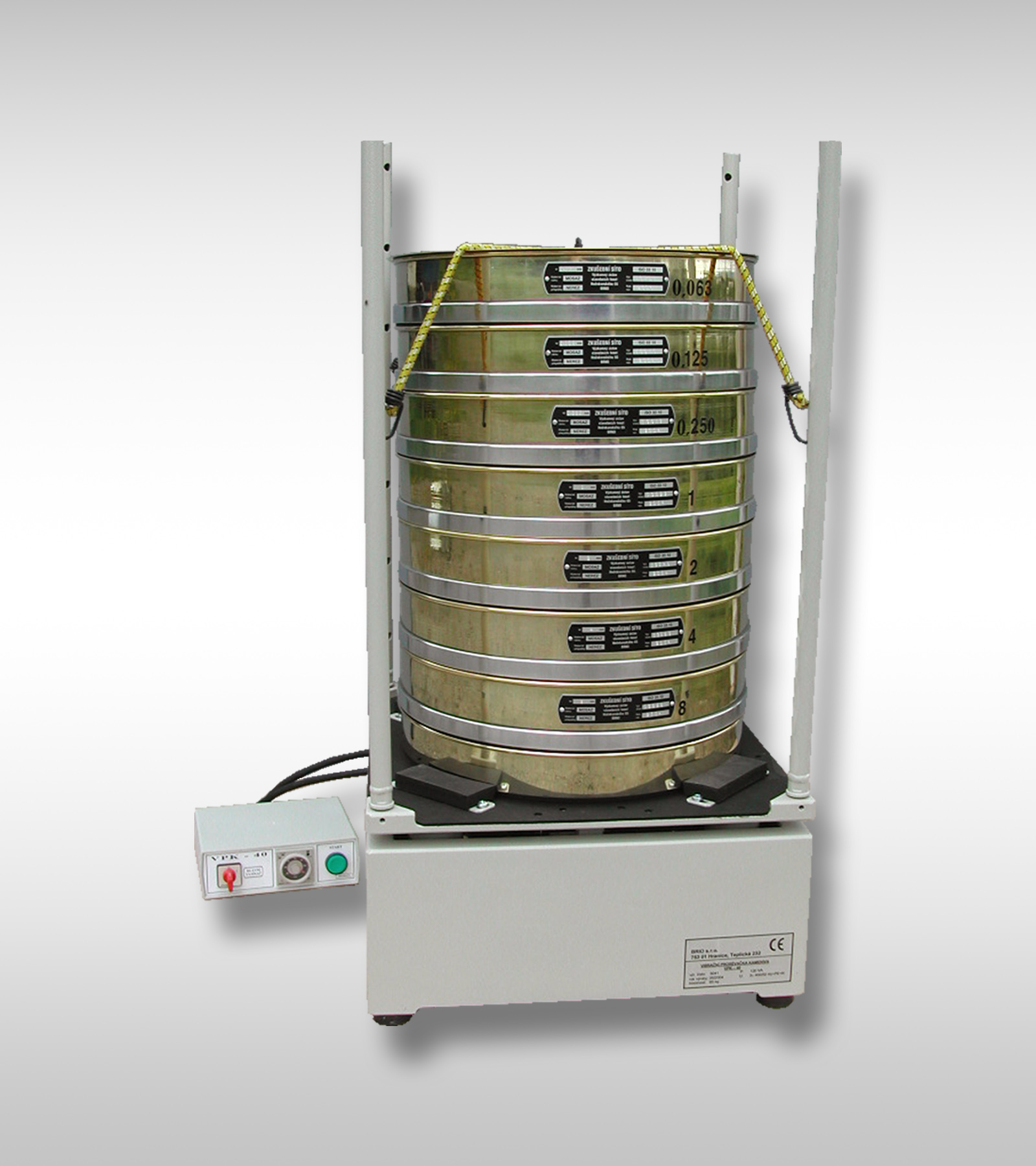 Catalog sheets: